Search our Site: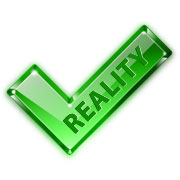 Reality Check
Date Posted: December 30, 2011
Manitoba Hydro is applying for an Environment Act license for Bipole III transmission. Several steps under the Environment Act have been undertaken with several more steps to follow before a license will be issued for Bipole III Transmission.
The stages of review include:
Route Selection - Manitoba Hydro began a series of meetings with municipalities and aboriginal communities and stakeholders in 2010, based on three possible routes. Manitoba Hydro released details of its preferred route for the Bipole III high-voltage direct current transmission system on the west side of Manitoba July 29, 2010.
Review of the Scoping Document - Manitoba Hydro submitted an Environment Act Proposal Form (EAPF) and draft Scoping Document December 14, 2009. The scoping document suggests guidelines for an environmental assessment of a proposed project. The draft Scoping Document was then reviewed by the Technical Advisory Committee (TAC) (representatives from provincial and federal governments) and the public at large. Manitoba Wildlands submitted comments on the draft Scoping Document in March 2010. The scoping document was then revised in June 2010, based upon TAC and public comments.
Review of the Environmental Impact Statement (EIS) - Manitoba Hydro submitted an EIS for the Bipole III Transmission Corridor December 2, 2011. Advertisements notifying the public an EIS had been filed, and soliciting comments before March 16, 2011, were placed in Manitoba newspapers between December 10 and December 22, 2011. Following the public comments period, Manitoba Conservation may direct that an updated EIS be filed.
Clean Environment Commission (CEC) Proceedings - following submission of a final EIS, CEC proceedings are expected to begin in early to mid fall 2012. The steps to the CEC process includes:

Issuance of the Terms of Reference - made public December 12, 2011.
Interrogatories - questions to get answers.
Hearings - presentation of information, cross-examination, etc.
CEC report and recommendations - required 90 days after the close of hearings.

Minister Makes Licensing Decision - The Minister considers the CEC report and recommendations and decides whether to issue a license or not. If the Minister decides not to follow some or all of the recommendations of the CEC in issuing or refusing a license, written reasons for the decision must be provided to the proponent, the CEC, and be filed in the public registry.
Appeals - The decision may be appealed to the Minister within 30 days. If an appeal is made it must be reviewed by the Lieutenant Governor in Council (Cabinet). Appeals are public and response by the Minister is also public. Refusal of an appeal is based on the grounds for that appeal.
Links:
Return to Reality Checks Listing