Search our Site:



Biodiversity & Species
Scientists believe that we are witnessing a global biodiversity crisis. It is estimated that the current rate of global species extinction is 1,000 to 10,000 times greater than natural.


Visit Government of Canada Biodiversity web site


585 wildlife species in Canada

are identified by COSEWIC to be at risk, while a further 13 species are already extinct and 23 species are no longer found in the wild in Canada.



64 Plant and animal species in Manitoba

have been identified by COSEWIC to be at risk. The only species known to be extinct in Manitoba is the Passenger Pigeon; however, both the Greater Prairie Chicken and Grizzly Bear have been extirpated from Manitoba and are no longer found in the wild within the province. The Manitoba Endangered Species Act only lists 35 species as endangered, threatened or extirpated.


Swainson's Hawk
©Ann Cook

There are many other species at risk in Canada that have yet to be either identified or assessed by the Committee On The Status Of Endangered Wildlife In Canada (COSEWIC).

View Species at Risk Act Public Registry
View Manitoba Conservation Species at Risk in Manitoba
View The Manitoba Endangered Species Act


Sources: COSEWIC, Manitoba Government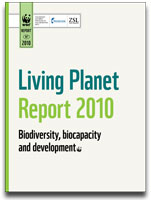 A new report shows populations of tropical species are plummeting and humanity's demands on natural resources are 50 per cent more than the Earth can sustain.


The Living Planet Report 2010, conducted by WWF International and produced with the Zoological Society of London and the Global Footprint Network, uses the global Living Planet Index as a measure of the health of over than 2,500 species. The report ultimate states that humans would now need 1.5 planets to sustain their consumption patterns.

"There is an alarming rate of biodiversity loss in low-income, often tropical countries while the developed world is living in a false paradise, fuelled by excessive consumption and high carbon emissions," states Jim Leape, Director General of WWF International.

The report shows the United Arab Emirates had the largest footprint per average citizen in 2007, consuming the equivalent of 10.7 global hectares of resources. This was followed by Qatar (10.5 hectares per person), Denmark (8.3), Belgium (8.0), the United States (8.0), Estonia (7.9), Canada (7.0), Australia (6.8), Kuwait (6.3) and Ireland (6.3).

If the global population continues growing and living beyond the Earth's limits by 2030, we will require the equivalent of two planets' productive capacity to meet our annual demands.

View WWF Living Planet Report 2010 (PDF)
View October 13, 2010 WWF article
View October 14, 2010 Montreal Gazette article
View October 13, 2010 The Guardian article
View October 13, 2010 Globe and Mail article
View October 13, 2010 CBC News article


Source: WWF, Montreal Gazette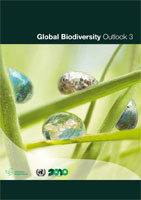 World governments have failed to meet a 2010 target to halt biodiversity loss and action must be taken to preserve the species and ecosystems upon which human life depends, according to a May 2010 United Nations report Global Biodiversity Outlook 3.


In a move endorsed by the U.N. General Assembly, in 2002 more than 190 countries committed to achieve a significant reduction in the rate of biodiversity loss by 2010.

But natural habitats in most parts of the world are shrinking and nearly a quarter of plant species are estimated to be threatened with extinction, noted the report.

The report said climate change, pollution, habitat change, overexploitation and invasive alien species were the five main drivers of biodiversity loss and warned the provision of food, medicine, fresh water and crop pollination could be at risk.

The report, based on the work of 110 national reports, also highlighted areas where the 2010 target resulted in concrete actions.

View the Global Biodiversity Outlook 3 (PDF)
View May 10, 2010 Common Dreams article
View May 10, 2010 BBC News article
View May 12, 2010 YouTube video


View May 21, 2010 WWF article



Source: Convention on Biological Diversity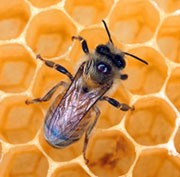 Bees contribute an estimated $15 billion dollars per year to the U.S. economy. But for the fourth year in a row American apiaries have been ravaged by the phenomenon dubbed colony collapse disorder (CCD). The number of managed colonies fell by 33.8% according to a survey by the Apiary Inspectors of America and the US Agricultural Research Service (ARS).


No one is precisely certain of the cause of CCD. A January 2010 Congressional Report, entitled "Honey Bee Colony Collapse Disorder" identified three major possibilities: pesticides, parasites, and a combination of existing stresses that may compromise the immune system of bees and disrupt their social system.

Many environmental groups and publications have honed in on the risks posed by pesticides, and in particular a class of pesticides known as neonicotinoids. One such pesticide, clothianidin, is "highly toxic to honey bees" according to an Environmental Protection Agency (EPA) Fact Sheet and has already been banned in several European countries. The Natural Resources Defense Council (NRDC) and the Xerces Society successfully sued to invalidate EPA approval of the pesticide spirotetramat, a related neonicotinoid pesticide, in December of 2009, but other neonicotinoids like clothianidin remain on the shelves.

The answer, however may be more complex. Marcelo Aizen and Lawrence Harder examined United Nation Food and Agriculture Organization (UNFAO) data in a study published in the 2009 June edition of Current Biology and showed that while indeed bee populations have declined in the U.S. since 2004, the global population of managed bees has, since the 1960s, risen by 50 percent while honey production has gone up 100 percent. "We are not denying that there are serious biological problems, like in the U.S. with colony collapse disorder," clarified Harder in a Conservation Magazine article "But our argument is that this sort of thing is a short-term episode in a much-longer declining trend that's probably more related to the economics of the honey industry."

Download January 7, 2010 Congressional Report (PDF)


Download EPA Fact Sheet: Clothiandin (PDF)


Download June 2009 Current Biology article (PDF)
View May 2, 2010 Observer article
View December 29, 2009 NRDC press release
View January-March 2010 Conservation Magazine article
View January 7, 2010 Earth 360 article
View October/November 2009 Mother Earth News article
View April 28, 2010 James Mcwilliams blog


Sources: The Observer, Congressional Report Service, EPA, NRDC




The United Nations has declared 2010 the International Year of Biodiversity (IYB). Along with this declaration, the UN set a Biodiversity Target, aiming to significantly reduce the rate of biodiversity loss by the end of 2010. The purpose of the IYB is to raise public awareness of the importance of biodiversity and consequences of its loss. IYB will also seek to engage the public in implementation of the Convention on Biological Diversity.


Throughout 2010, United Nations Educational, Scientific and Cultural Organization (UNESCO), joined by the Convention on Biological Diversity and other international partners, will lead events aimed to raise public awareness on reasons for conserving biodiversity. Events will include launch of IYB, world-wide celebrations, UNESCO Biodiversity Exhibit, and conferences including the UN General Assembly discussion of Biodiversity, Conference of the Parties (COP-10), Conference of the Parties -Meeting of the Parties (COP-MOP 5) and Conference of the Parties -Convention on International Trade in Endangered Species (COP 15 CITES).

View 2010 International Year of Biodiversity website
View International Year of Biodiversity Events web page
View UNESCO International Year of Biodiversity 2010 Factsheet (PDF)
View Countdown to 2010 Save Biodiversity website
View January 4, 2010 Environment News Service article
View Environment Canada web page on 2010 International Year of Biodiversity
View USC Canada Biodiversity page



Source: UNESCO





The overall aim of the Red List is to convey the urgency and scale of conservation problems to the public and policy makers, and to motivate the global community to try to reduce species extinctions.

Visit the IUCN Red List webpage

According to the 2007 IUCN Red List of Threatened Species, there are now 41,415 species on the IUCN Red List and 16,306 of them are threatened with extinction, up from 16,118 last year. The total number of extinct species has reached 785 and a further 65 are only found in captivity or in cultivation.

One in four mammals, one in eight birds, one third of all amphibians and 70% of the world's assessed plants on the 2007 IUCN Red List are in jeopardy.

View the September 12, 2007 IUCN press release



View the Migratory Birds Convention



In 1974, Canada signed the Convention on International Trade in Endangered Species of Wild Fauna and Flora (CITES). CITES regulates trade in over 30,000 species and subspecies of plants with the goal of eliminating their illegal trade.



Under the CBD, governments undertake to conserve and sustainably use biodiversity. They are required to develop national biodiversity strategies and action plans, and to integrate these into broader national plans for environment and development.

In 1992 at the Rio Earth Summit, 150 government leaders signed the CBD. As of April 2006, there are 188 Parties (countries) to the CBD, but 163 nationshave actually signed the Convention.

There are annual reporting requirements for CBD countries.
View the CBD web site for information about reporting requirements


The Parties to the Convention on Biological Diversity meet annually (these meetings are called Conventions of the Parties - COPs). The 2006 CBD COP was the eighth meeting of the parties to the CBD and took place in Curitiba, Brazil March 20-31st. The International Institute for Sustainable Development (IISD) provided daily reports and a summary of the CBD COP-8.

Visit the CBD COP-8 web pages
View the IISD's Earth Negotiations Bulletins for the CBD COP-8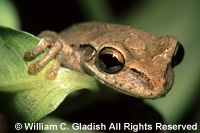 In April 2002, at the 6th meeting of the Conference of the Parties (COP-6) to the Convention on Biodiversity (CBD), the Parties adopted decision VI/26. In that decision, the Conference of the Parties endorsed the Strategic Plan for the Convention, which commits Parties to a more effective and coherent implementation of the three objectives of the Convention and to achieve by 2010 a significant reduction of the current rate of biodiversity loss at the global, regional and national level as a contribution to poverty alleviation and to the benefit of all life on earth.

This target was subsequently endorsed by the World Summit on Sustainable Development.

Visit CBD's 2010 Biodiversity Target web pages

In decision VII/30, the Conference of the Parties to the CBD adopted a framework to facilitate the assessment of progress towards 2010 and communication of this assessment. Within this flexible framework, Parties were invited to set national and regional targets and identify indicators.

The framework included seven focal areas:
Reducing the rate of loss of the components of biodiversity, including: (i) biomes, habitats and ecosystems; (ii) species and populations; and (iii) genetic diversity;
Promoting sustainable use of biodiversity;
Addressing the major threats to biodiversity, including those arising from invasive alien species, climate change, pollution, and habitat change;
Maintaining ecosystem integrity, and the provision of goods and services provided by biodiversity in ecosystems, in support of human well-being;
Protecting traditional knowledge, innovations and practices;
Ensuring the fair and equitable sharing of benefits arising out of the use of genetic resources; and
Mobilizing financial and technical resources, especially for developing countries, in particular least developed countries and small island developing States among them, and countries with economies in transition, for implementing the Convention and the Strategic Plan.
For each of the focal areas, goals and sub-targets and indicators have been identified.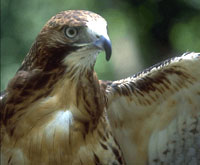 During the opening session of the eighth meeting of the Conference of the Parties in Curitiba, Brazil on 20 March 2006, the Global Biodiversity Outlook 2 was launched. Global Biodiversity Outlook 2 assesses the current status and trends of biodiversity and the key drivers of biodiversity loss.

Visit CBD's Global Biodiversity Outlook 2 web pages

Essentially, Global Biodiversity Outlook 2 found that biodiversity is being lost at all levels globally:
Ecosystems across the planet have been impacted by biodiversity loss
Deforestation continues at an alarmingly high rate. Since 2000, 6 million hectares of primary forest have been lost annually.
Marine and coastal ecosystems have suffered due to human activities. In the Caribbean, average hard coral cover declined from 50% to 10% in the last three decades. 35% of mangroves have been lost in the last two decades.
While protected areas cover some 13% of the world's land area, these are unevenly distributed, with only 2/5 of the world's ecoregions reaching the 10% benchmark. Only some half a percent of marine areas are covered. And not all of these areas are effectively managed.
The average abundance of species is declining - 40% loss between 1970 and 2000. Species present in rivers, lakes and marshlands have declined by 50%. Declines are evident in amphibians, African mammals, birds in agricultural lands, corals and commonly harvested fish species.
Habitats, such as forests and river systems are becoming fragmented, affecting their ability to maintain biodiversity and deliver ecosystem services.
The intensification of fishing has led to a decline of large fish. In the North Atlantic, their numbers have declined by 66% in the last 50 years.
The threats causing this biodiversity loss are generally increasing.

Download a summary of the Global Biodiversity Outlook 2 (PDF)
View information on the main messages of Global Biodiversity Outlook 2


Source: Convention on Biodiversity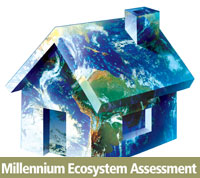 The Millennium Ecosystem Assessment (MA) is an international work program designed to provide scientific information concerning consequences of ecosystem change for human well-being and options for responding to those changes. The MA was launched by the United Nations June 2001 and completed March 2005.

Visit Millennium Ecosystem Assessment web site

The MA focuses on ecosystem services (the benefits people obtain from ecosystems, like food, water, and climate regulation), how changes in these services have affected human well-being and how such changes may affect people in the future. It also focuses on possible responses at local, national, or global scales to improve ecosystem management and contribute to human well-being and alleviate poverty.

The MA synthesizes information from the scientific literature, datasets, and scientific models, and includes knowledge held by the private sector, practitioners, local communities and indigenous peoples. Its assessments will also be useful in fulfilling various UN Conventions. All of the MA findings undergo rigorous peer review. More than 1,300 authors from 95 countries have been involved in four expert working groups preparing the global assessment, and hundreds more continue to undertake more than 20 sub-global assessments.



Download Ecosystem and Human Well-Being: General Synthesis Report (PDF)

Essentially, the Millennium Ecosystem Assessment has found that human actions are depleting Earth's natural capital, putting such strain on the environment that the ability of the planet's ecosystems to sustain future generations can no longer be taken for granted. At the same time, the assessment shows that with appropriate actions it is possible to reverse the degradation of many ecosystem services over the next 50 years, but the changes in policy and practice required are substantial and not currently underway.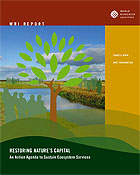 In 2005 the UN released the Millennium Ecosystem Assessment, which assessed conditions and trends of the world's ecosystems, and links to human well-being. A new World Resources Institute (WRI) publication reviews these findings and points to next steps.

Nature provides the conditions for a healthy, secure, and fulfilling existence. Among the many benefits people receive from nature are fresh water, food, protection from floods, and spiritual enrichment. Restoring Nature's Capital looks at how governance is critical to sustainable, healthy ecosystems.

The report identifies how policymakers' decisions on development projects and investments can lead to healthy ecosystem services. The report is a guide for practical measures towards reversing ecosystem degradation.

View information on World Resources Institute's 2007 report, Restoring Nature's Capital: An Action Agenda to Sustain Ecosystem Services


Download 2007 World Resources Institute report, Restoring Nature's Capital: An Action Agenda to Sustain Ecosystem Services (PDF)

WRI is working on a follow-up, Integrating Ecosystem Services into Development Decisions: A Guide for Decision Makers.


Source: World Resources Institute



Three wildlife species have been chosen to be safeguarded under a new tri-national effort to protect species of common conservation concern in North America. The announcement was made March 2004 by the Commission for Environmental Cooperation (CEC) - an organization created by the NAFTA environmental side-accord.

The leatherback turtle, humpback whale and pink-footed shearwater were jointly selected by the governments of Canada, Mexico and the United States, in cooperation with environmental groups, as pilot species for the first North American Conservation Action Plans. The action plans will establish a common conservation approach across the continent, and will act to reduce threats, share expertise and provide key information to the public and wildlife officers. Future plans will include terrestrial species as well.

The decisions are one of the outcomes of the adoption of a long-term strategy for the conservation of critical species and habitats in North America by the three North American governments in June 2003.

Visit the Conservation of Biodiversity section of the CEC web site
View the March 2004 CEC press release

Trilateral Committee for Wildlife, Ecosystem Conservation
In 1996, the wildlife conservation agencies of the United States, Mexico, and Canada signed a Memorandum of Understanding establishing the Canada/Mexico/US Trilateral Committee for Wildlife and Ecosystem Conservation and Management. This agreement formally brought together for the first time the three nations of North America, in a continental effort for wildlife and ecosystem conservation and management.

The Trilateral Committee facilitates cooperation and coordination among wildlife agencies of the three nations in projects and programs for the conservation and management of wildlife, plants, biological diversity, and ecosystems of mutual interest. The Trilateral also facilitates development of partnerships with other associated and interested entities. Delegations from each country come together annually for discussions on a wide range of topics, from joint, on-the-ground projects to issues of law enforcement to the development of information databases.

Download the Fact Sheet on the Trilateral Committee (PDF)
Visit the Trilateral Committee for Wildlife. Ecosystem Conservation and Management web site

Trilateral Monarch Butterfly Protected Area Network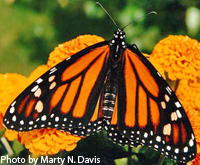 An informal agreement between wildlife officials in Mexico, the United States and Canada, the "Trilateral Monarch Butterfly Sister Protected Area Network" will develop international projects to preserve and restore breeding, migration and winter habitat for the orange and black butterflies. Officials from the U.S. Fish and Wildlife Service, the National Park Service, Canada's Wildlife Service and Parks Agency and Mexico's Secretariat of the Environment and Natural Resources also indicated that as part of the agreement, they have designated 13 wildlife preserves as protected areas.

The informal agreement will include sharing information about ways to preserve the habitat and migratory pathways of monarch butterflies.

Every autumn, millions of monarchs leave eastern Canada and United States and fly distances of 2,800 miles (4,500 km) and more to the fir forests of Mexico's Sierra Madre Mountains for the winter. Monarchs west of the Rocky Mountains, including from Manitoba, migrate south to eucalyptus groves in southern California.

Monarch researcher and ecologist Dr. Lincoln Brower of Sweet Briar College in Virginia was enthusiastic about the agreement but cautioned that the agreement will do little to preserve the butterflies unless stronger action is also taken to stop logging in Mexico and to change farming practices that destroy plants the butterflies rely on.


Source: Reuters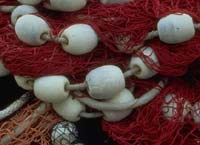 Greenpeace has welcomed Australia's recent announcement that echoes several other countries' calls for the United Nations to establish a moratorium on unregulated high seas bottom trawling. Following three years of calls for urgent action, the United Nations General Assembly began negotiating measures to protect marine life in the deep-sea on October 4th & 5th, 2006 leading up to formal adoption of these new measures in November 2006.

WWF International and the Marine Stewardship Council have teamed up to raise awareness and promote consumer action regarding unsustainable fishing. Factors contributing to the current level of overfishing include technological advances, subsidies that keep too many boats on the water, Partnership Agreements that allow foreign fleets to overfish in the waters of developing countries, pirate fishers, and destructive fishing practices, including massive bycatch of juvenile fish and other marine species.

WWF Canada has been focusing on the bycatch issue and recently released a report that offers solutions and recommendations for addressing the problem of bycatch, which not only incidentally kills billions of fish and other marine animals each year, but also destroys marine habitats.

As many as 90% of all the ocean's large fish have been fished out, and 75% of the world's fisheries are fully exploited, overexploited, depleted, or recovering from depletion.

View the WWF/Marine Stewardship Council campaign for sustainable seafood
View more WWF information about unsustainable fishing
View Manitoba Wildlands' September 14, 2006 news item on By-Catch Reduction

In 1917, the Government of Canada passed the Migratory Birds Convention Act (MBCA), in response to the 1916 Canada/US Migratory Birds Convention, MBCA regulated the hunting of most migratory birds and prevented their trafficking and commercialization. The MBCA also provided for the establishment of migratory bird sanctuaries. The MBCA was amended (modernized) in 1994 and is administered by the Wildlife Enforcement Division of Environment Canada in cooperation with provincial and territorial governments.

Snowy Owl ©Ann Cook

In 1977, the Committee on the Status of Endangered Wildlife in Canada (COSEWIC) was created to develop a listing of Canadian species at risk using current scientific data.

In 1992, the Government of Canada ratified the United Nations Convention on Biological Diversity (CBD). Following ratification, the Government of Canada undertook consultations with other Canadian jurisdictions and stakeholders and released the Canadian Biodiversity Strategy in 1995. Ministers of each jurisdiction (representing every province and territory as well as the federal government) signed a statement of commitment to the conservation of biological diversity and the sustainable use of biological resources. Each jurisdiction determines how it will implement the strategic directions.

In 1994, the Government of Canada began developing federal endangered species legislation.

1996, the Canadian Endangered Species Protection Act (CESPA) was introduced in the House of Commons.

In 1996, the Government of Canada enacted the Wild Animal and Plant Protection and Regulation of International and Interprovincial Trade Act (WAPPRIITA). WAPPRIITA protects Canadian and foreign species from illegal trade and helps to protect Canadian ecosystems against the introduction of designated harmful species. WAPPRIITA is the government's response to implementing CITES in Canada and is administered and enforced by the Canadian Wildlife Service, Environment Canada. Memoranda of Understanding (MOUs) have been signed with Alberta, British Columbia, Saskatchewan, Manitoba, the Northwest Territories, and the Yukon for co-operation on administration and enforcement of WAPPRIITA.

1997 CESPA dies when federal election called.

2000 Species at Risk Act introduced; dies when election called.

In 2002 (December 12), the Government of Canada passed the Species at Risk Act (SARA): nine years after the initial process started. Certain parts of the Act came into effect in June 2003. Important provisions against harming listed species (extirpated, endangered or threatened species) and the destruction of their habitat are set to come into effect on June 1, 2004.






"What's at risk is biodiversity in Canada," says Brett Favaro, a research scientist with Memorial University's fisheries and marine institute, in an interview with Quirks & Quarks. "Extinction is forever ... If something goes extinct, this is millions of years of evolution that we're losing."


A new report and assessment of species at risk in Canada has been published. Protecting and promoting recovery of species at risk of extinction is a critical component of biodiversity conservation. In Canada, the Committee on the Status of Endangered Wildlife in Canada (COSEWIC) determines whether species are at risk of extinction or extirpation, and has conducted these assessments since 1977.

COSEWIC assessments to identify whether at-risk species have been assessed more than once tended to improve, remain constant, or deteriorate in status, as a way of assessing the effectiveness of biodiversity conservation in Canada; 369 species met criteria for examination, 115 deteriorated, 202 remained unchanged, and 52 improved in status.

Only 20 species (5.4%) improved to the point where they were 'not at risk', and five of those were due to increased sampling efforts rather than an increase in population size. Species outcomes were also dependent on the severity of their initial assessment; for example, 47% of species that were initially listed as special concern deteriorated between assessments. After receiving an at-risk assessment by COSEWIC, a species is considered for listing under the federal Species at Risk Act (SARA), which is the primary national tool that mandates protection for at-risk species.

The Minister of Environment Leona Aglukkaq decides whether or not to list the species under the Species at Risk Act. It is designed to respect "the protection of wildlife species at risk in Canada," according to the Act.

"The government can choose not to list the species even if it needs listing," says Favaro. "That decision takes into account how expensive it would be to protect them."

View December 1, 2014 CNW article
View November 28, 2014 Huffington Post article
View November 28, 2014 CBC News article
View November 17, 2014 PLOS One report








On July 2, 2011 the government of Canada gave notice of intention to list the polar bear as a species of special concern under the Species At Risk Act (SARA). The proposal will undergo a 30-day public comment period.


Special concern status is the least critical level of Canada's Species at Risk list. It is an omnibus category for species that are not threatened or endangered, but could become so if the factors threatening them are not reversed.

If approved as a species of concern, a plan would be devised within three years to prevent polar bears from becoming endangered or threatened.

The legislative move comes almost three years after the Committee on the Status of Endangered Wildlife (COSEWIC) recommended the bear needed special attention.

Canada is home to 60 per cent of the world's polar bears and changes in sea ice conditions are wreaking havoc with bear populations.

Aboriginal groups in the North strongly oppose inclusion of the bear under the law, saying populations are growing.

View Government of Canada, Species at Risk Public Registry
View COSEWIC, Wildlife Species Search: Polar Bears
View July 13, 2011 CTV News article
View July 12, 2011 Canadian Press article
View July 12, 2011 CBC News article


Source: Canadian Press







The Commission for Environmental Cooperation (CEC) under NAFTA received a citizen submission from Center for Biological Diversity (CBD) November 30, 2011. The CBD asserts that Canada is failing to effectively enforce Canada's Species at Risk Act (SARA) and "denying the [Polar] bear any substantive legal protections under SARA."


"Canada is willfully ignoring the deep trouble that polar bears are already in and the likely extinction they face without rapid cuts in greenhouse emissions. Time is running out for the world's polar bears. They deserve real protection," said Kassie Siegel, director of the CBD's Climate Law Institute

Siegel was instrumental in a winning a ruling to have polar bears listed as threatened under the U.S. Endangered Species Act June 2011. Her attention has now turned to Canada.

Canada's polar bear population makes up about 60% of the world's total population of 20,000 to 25,000 individuals.

Canada completed its long-overdue assessment of the status of polar bears under SARA November 2011. Instead of listing the imperiled bears as "threatened" or "endangered," the government designated the bears as a "species of special concern," which affords no substantive protections.

"Had Canada fully complied with SARA, the polar bear would have been listed as endangered two and a half years ago, and the species would be protected by a recovery strategy and have identified critical habitat by now," claims CBD.

The CEC Secretariat is reviewing the submission to determine whether it meets the criteria for submissions set out in Article 14 of the North American Agreement on Environmental Cooperation (NAAEC). Upon instruction from the CEC Council, the CEC Secretariat may examine a submission further and develop a factual record.

View January 3, 2011 Environmental Law and Litigation article
View December 8, 2011 Commission for Environmental Cooperation release
View December 5, 2011 Centre for Biological Diversity (CBD) Petition
View November 30, 2011 Centre for Biological Diversity (CBD) press release


Source: Commission for Environmental Cooperation, Centre for Biological Diversity







Nine conservation groups, represented by Eco-justice, won a landmark decision in December 7, 2010 that Department of Fisheries and Oceans (DFO) failed to adequately protect critical habitat of B.C. resident killer whales. In addition, Judge James Russell awarded $80,00 in legal costs to Eco-justice April 26, 2011. It is rare that costs are awarded in public interest lawsuits, but Justice Russell penalized DFO for its "reprehensible, scandalous or improper conduct" in attempting "...to thwart the applicants' attempts to bring important public issues before the court."


Once a species is listed under the Species at Risk Act, the government is required to identify the habitat the species needs to survive and recover. For the killer whale, DFO first issued a Protection Statement claiming that existing laws, and the exercise of government discretion were enough. The Federal Court disagreed.

"The court ruled that discretionary laws, such as the Fisheries Act, do not sufficiently protect critical habitat of these endangered species," said Keith Ferguson, Ecojustice staff lawyer.

The win ensures stronger legal protection for all of Canada's 90 marine species that are at risk of extinction, but DFO has appealed the decision.

"We're not backing down," said Christianne Wilhelmson, executive director of the Georgia Strait Alliance one of the nine groups represented by eco-justice, after being notified that DFO had appealed the decision in June 2011. "DFO would rather waste its time in court instead of focusing its energy and taxpayer money on protecting habitat for at-risk species that urgently need help to survive and recover," Wilhelmson added.

"DFO is trying to limit the power of the Species at Risk Act, which intends to provide mandatory protection for at-risk species,"added Feguson.

View June 17, 2011 Sierra Club, BC press release
View May 2011 Sierra Club, BC webpage
View April 29, 2011 Courier Islander article
View April 26, 2011 Vancouver Sun article
Download April 26, 2011 Federal Court Decision (PDF)
Download December 7, 2010 Federal Court Decision (PDF)


Source: Sierra Club, BC







Canadian Biodiversity: Ecosystem Status and Trends 2010, was published October 15, 2010 by Canada's federal, provincial and territorial working group on biodiversity just ahead of the Tenth Meeting of the Conference of Parties to the Convention on Biological Diversity (COP-10). The multi-year study is touted as the most comprehensive report ever on the state of Canada's biodiversity.


The 102 page report presents 22 key findings and voices concern over declines in certain bird populations, increases in wildfire, and significant shifts in marine, freshwater, and terrestrial food webs.

Some key findings identify ecosystems in which natural processes are compromised or increased stresses are reaching critical thresholds. Examples include: fish populations that have not recovered despite removal of fishing pressure; declines in the area and condition of grasslands, where grassland bird populations are dropping sharply; and, fragmented forests that place forest-dwelling caribou at risk.

"What we do know, from a biodiversity trend perspective, is that things have been getting worse - much worse," said Dalhousie University's Jeff Hutchings, who reviewed a draft of the report.

View October 15, 2010 Biodivcanada.ca report
View October 18, 2010 Vancouver Sun article
View October 19, 2010 Digital Journal article
View October 20, 2010 CBC News article


Source: Biodivcanada.ca, CBC News







The Alberta government designated grizzly bears as a threatened species in June 2010 in an effort to better protect the animals and maintain the provincial population.


The designation is based on population research and habitat data, as well as a recommendation from the Alberta Endangered Species Conservation Committee, which includes ranchers, academics, wildlife managers and conservationists.

The committee recommended the Alberta Grizzly bear be listed as threatened in 2002, but the Alberta government instead set about establishing a recovery plan, which took six years to complete.

The Alberta government's Grizzly Bear Status Report released February 2010, estimates there are 691 grizzly bears in the province, compared to 841 in 2000. By contrast, the grizzly bear population in British Columbia is estimated at about 16,000 animals. The Alberta report outlines that cutting down on "human-caused mortality" such as vehicle collisions with bears and "motorized access to habitat" would help stabilize the grizzly population in Alberta.

"We share this province with grizzly bears and are committed to ensuring grizzly bears remain part of Alberta's landscape," states Mel Knight, Minister of Sustainable Resource Development. "We have been working directly with stakeholders and the public to reduce human-bear interactions and help control access to habitat. Everyone living, working in or just visiting bear habitat has a role to play in conservation."

Grizzly bears are currently not listed under Canada's Species at Risk Act (SARA), however the Committee on the Status of Endangered Wildlife in Canada (COSEWIC) lists the Northwestern Grizzly Bears under the designation of Special Concern.

Download Government of Alberta Report: Status of the Grizzly Bear (Ursus arctos) in Alberta: Update 2010 (PDF)
View June 3, 2010 Reuters article
View June 3, 2010 CBC News article
View June 3, 2010 Government of Alberta press release
Visit Government of Alberta Species at Risk homepage
Visit Government of Canada's Species at Risk Website
Visit COSEWIC Website



Source: CBC, Government of Alberta



Grey Wolf

COSEWIC determines the national status of species considered at risk in Canada and reports its assessments to the Canadian Endangered Species Conservation Council and the Canadian public. COSEWIC status categories are 'special concern', 'threatened', 'endangered', 'extirpated', 'extinct', and 'not at risk'.

COSEWIC operates at arms-length from government and includes representatives from federal, provincial and territorial governments, three non-governmental organizations (Canadian Wildlife Federation, Canadian Nature Federation and World Wildlife Fund Canada) and
the co-chairs of the Species Specialist Subcommittees and the Aboriginal Traditional Knowledge Subcommittee. Species experts, often independent from government, prepare species reports.

Species Specialist Subcommittees (8 in total) include birds, terrestrial mammals, marine mammals, amphibians & reptiles, freshwater fishes, marine fishes, plants & lichens, lepidopterans (i.e. butterflies and moths) & molluscs, as well as an Aboriginal Traditional Knowledge Subcommittee. The eight groups account for less than 20% of all the species of organisms known to exist in Canada (there are no specialist groups for crustaceans, echinoderms, algae, microorganisms, dragonflies, beetles, or spiders). Many species in Canada have not yet been assessed by COSEWIC, despite being at risk.

COSEWIC assessments are not legally binding and any government can ignore its advice. However, under the joint federal-provincial-territorial Accord for the Protection of Species at Risk each jurisdiction has agreed to recognize COSEWIC as the primary source of independent advice on the status of species at risk. As a result, COSEWIC-listed species are given special consideration by all jurisdictions and in environmental impact assessments of development projects.

Visit the COSEWIC web site
Visit Environment Canada's Hinterlands Who's Who species web site
View the Manitoba Wildlands Species Ranking Chart






The Committee on the Status of Endangered Wildlife in Canada (COSEWIC), federal advisory board on species at risk, classified four out of six Canadian cod units as endangered. They noted cod numbers have declined by more than 90 percent since the 1960's, primarily due to over-fishing.


"It's time to hold the federal government accountable to manage, conserve, and develop our fisheries on behalf of Canadians," said Bettina Saier, Director, Oceans, WWF-Canada.

"Although good policy on sustainable fisheries management does exist in Canada, implementation on Atlantic groundfish fisheries has occurred slowly, if at all. Progress is needed to ensure legislative tools to enable rebuilding depleted stocks, such as Atlantic cod, are consistent with those used throughout much of Europe and the United States." (May 3rd, 2010 WWF press release.)

In addition to declining cod stocks, COSEWIC also highlighted:

Rusty-patched Bumble Bee is facing imminent extinction.
Ontario"s river system has eleven endangered species of freshwater mussels.
Both species of BC Threespine sticklebacks are endangered.
Whooping crane has made a slow recovery of only 14 birds in 1938 to nearly 250 at present, despite continuing risks.
Climate change is increasing risk of extinction for many species—particularly in Western Canada.

COSEWIC presently lists 602 wildlife species as at risk, including 262 Endangered, 151 Threatened, 166 Special Concern, and 23 Extirpated (i.e. no longer found in the wild in Canada). In addition to these wildlife species that are in COSEWIC risk categories, there are 13 wildlife species that are Extinct.

Summaries of assessments are currently available to the public on the COSEWIC website and will be submitted to the Federal Minister of the Environment in late summer 2010 for listing consideration under the Species at Risk Act (SARA). At that time, the full status reports will be publicly available on the SAR Public Registry.

View May 4, 2010 Calgary Herald article
View May 5, 2010 Edmonton Journal article
View October 23, 2009 David Schindler article
View David Schindler profile
View Gina Solomon profile



Source: WWF, COSEWIC