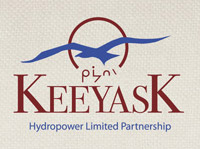 Manitoba Hydro encouraged a review of the planning stage for the Keeyask Generation Station under the IHA (International Hydro Association) sustainability protocol. A team of assessers were in Manitoba in January 2013, including to visit the communities of those First Nations who are business partners in the project.


Manitoba Wildlands director, Gaile Whelan Enns was one of only two interviews with civil society organizations undertaken by the assessors. Dozens of other interviews were held with government and hydro personnel. The assessors were uninterested in the Manitoba Hydro system in the province, and one indicated that they knew, " you lost some shoreline a long time ago when the dams were built." Their interest was in securing sign off regarding the environmental impact statements and plans for the generation station. Again, they were not interested in the year long proceedings and hearings from spring 2013 until January 2014 by the CEC, or the regulatory process to review the project.

The assessors also were promoting the partnership between Manitoba Hydro and the four First Nations who have options to obtain an equity share in the generation station, despite lack of understanding of the connection between a business partnership and the constitutional rights of Aboriginal peoples in Manitoba.

The report from IHA's program was released just before the Winnipeg Clean Environment Hearings for the Keeyask project, and Manitoba Hydro attempted to bring the report in as 'evidence'. A November 2013 deadline for comments on that sustainability assessment for Keeyask saw little activity, though Manitoba Wildlands posted comments. These comments and the response from Manitoba Hydro, filed in January 2014, are available in the links below.

It should be noted that the Keeyask Generation Station CEC hearings record has considerable content regarding sustainability standards and goals for our utility in Manitoba. Much of this expertise advise to the CEC exceeds the standards in the IHA sustainability protocol.

View November 20, 2013 Manitoba Wildlands Comments on Keeyask Sustainability Assessment
View July 18, 2013 Hydropower Sustainability Assessment Protocol
View January 8, 2013 Manitoba Wildlands Closing Statements on Keeyask Generation Station Clean Environment Commission Hearings




Minnesota Power is proposing to construct a new transmission line running from Winnipeg, Manitoba, to the Mesabi Iron Range, in north eastern Minnesota. The 500 kilovolt (KV) line - more than double the load first planned - would transport hydro-electric power from northern Manitoba to Minnesota, and potentially Wisconsin and Michigan as well.


A proposed route and estimated cost for the new line have not been determined. No environmental licenses or construction work permits have been issued. Manitoba Hydro will be responsible for building the line from outside Winnipeg to the U.S. border, and Minnesota Power will be responsible for building the line 340 kilometres to connect to a substation on the Mesabi Iron Range.

Minnesota Power has filed its intent to pursue the project through the Midwest Independent Transmission System Operator power group (MISO) for approval. MISO supervises the electrical grid in 11 states and Manitoba.

A new 15-year 250 MW power purchase agreement (PPA) beginning 2020 between Minnesota Power and Manitoba Hydro was announced May 25, 2011. The Minnesota Public Utilities Commission approved the PPA January 26, 2012. The PPA may require Manitoba Hydro to build new dams in northern Manitoba. A unique aspect of the power purchase agreement is Minnesota Power's ability to "store" wind energy generated in North Dakota in Manitoba Hydro's hydroelectric system.

The next phase could see Minnesota Power and American Transmission Co. build a 345 KV line from the Measbi Iron Range to Duluth, MN. Existing transmission facilitates at Duluth would allow Manitoba-made power into Wisconsin, where Manitoba Hydro also has PPA with Green Bay-based Wisconsin Public Service Corp.

A new law in Wisconsin recognizes large hydroelectric dams, including new dams in Manitoba's north, as a renewable energy source to help meet the state's green-energy mandate. It says by 2015, 10 per cent of all power sold by state utilities must come from a renewable source.

View February 16, 2012 Fresh Energy article
View February 11, 2012 Power Engineering article
View February 10, 2012 Winnipeg Free Press article
View February 9, 2012 Renew Grid Magazine article
View February 9, 2012 Milwaukee Business Journal
View January 26, 2012 Marketwatch article
View May 25, 2011 Government of Manitoba news release
View Minnesota Public Utilities Commission, Decisions January 26, 2012
View May 28, 2011 Manitoba Wildlands news item


Sources: Winnipeg Free Press, Renew Grid Magazine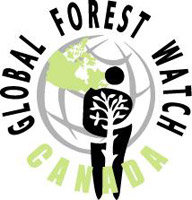 Two Global Forest Watch Canada reports, released January 18, 2012, conclude that while hydro electricity releases less carbon than power generated by fossil fuels, emerging research suggests the difference isn't as great as previously thought.


The Canadian government, using procedures recommended by the Intergovernmental Panel on Climate Change, estimates that emissions from hydroelectric operations total 0.5 megatonnes of carbon dioxide a year. But, according to the Global Forest Watch report, the real total is between 7 and 13 megatonnes of carbon dioxide per year.

Part of the reason for the difference is that government estimates assume spillways and reservoirs stop emitting carbon from submerged plants after about a decade. Hydro development releases greenhouse gases when forests and plant materials are submerged by reservoirs. As the organic material decays, the carbon and methane stored in it is released.

"The Canadian government ends up with one number and everybody assumes that must be the correct number. The newer literature indicates that net emissions extend way beyond 10 years. The government should update and clean up its reporting of emissions," said Global Forest Watch spokesperson Peter Lee.

Lee said correct and complete information is vital as Canadians make decisions about their energy future.

Download January 18, 2012 Global Forest Watch Canada press release (PDF)


Download January 18, 2012 Global Forest Watch Canada report 1 (PDF 35.6 MB)


Download January 18, 2012 Global Forest Watch Canada report 2 (PDF 15.7 MB)
View January 18, 2012 Canadian Press article
View January 18, 2012 CTV article


Source: Global Forest Watch Canada, Canadian Press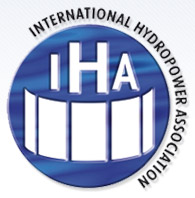 The International Hydropower Association (IHA) held its biannual World Congress on Advancing Sustainable Hydropower in Iguaçu, Brazil June 15-17, 2011. Over five hundred participants, including: electric utilities and operators, representatives of social and environmental non-governmental organizations (NGOs), indigenous communities, multilateral finance institutions, and research centres, from 71 countries participated in the Congress.


The event included launch of the Hydropower Sustainability Assessment Protocol. The protocol is a tool that allows all those involved in planning and building of a hydropower plant to assess its impact and minimise the detrimental effects at all points in the process.

"Dam building is a complex process. It affects communities, ecosystems and economies, and often pits their interests against one another. With pressure to create safe, low-carbon energy sources, we can expect dramatic expansion of hydropower. But we can mitigate the conflicts if we thoughtfully and thoroughly assess potential environmental, economic and social impacts," said WWF Water Security Leader Dr Joerg Hartmann.

The Protocol is the result of intensive work from 2008 to 2010 by the Hydropower Sustainability Assessment Forum, a multi-stakeholder body with representatives from: social and environmental NGOs (Oxfam, The Nature Conservancy, Transparency International, WWF), governments (China, Germany, Iceland, Norway, Zambia), commercial and development banks (Equator Principles Financial Institutions Group, The World Bank), and the hydropower sector, represented by IHA.

Under the Protocol, projects would be ranked on a scale of one to five according to their likely effects on biodiversity, ecology, hydrology and erosion as well as on broader issues regarding regional planning, cultural heritage and effect on local inhabitants.

The protocol, which is voluntary, has faced some criticism because a poor rating may not prevent a project from going ahead.

"WWF is committed to supporting this process and making sure that assessments are reliable, that the tool is used for sustainability assessments and not for greenwashing, and that no claims as to the sustainability of projects are made that can't be backed up," Dr Hartmann said.

Michael Lawrenchuk, a former Chief of Fox Lake Cree Nation - which has been significantly affected by hydroelectric developments in Manitoba's North - received a standing ovation following his speech at the Congress which outlined his peoples history with Manitoba Hydro.

Manitoba Hydro is a signatory to the Hydropower Sustainability Assessment Protocol, and member of the IHA.

View June 22, 2011 CleanTechnicia article
View June 22, 2011 Nature Magazine article
View June 21, 2011 International World News article
View June 16, 2011 WWF press release
View International Institute for Sustainable Development Reporting Services coverage
View International Hydropower Association (IHA), 2011 Congress Concluding Recommendations
View Hydropower Sustainability Assessment Protocol webpage


Sources: International Hydropower Association, WWF







A report commissioned by Manitoba Hydro, Potential Use of Submarine or Underground Cables for Long Distance Electricity Transmission in Manitoba, has determined that if a fourth bipole is constructed, an underground and/or underwater cable may be viable option if a fourth Bipole is constructed, depending in part on technological advancements, further research, and adaptation to Manitoba Hydro's current system. With current technology an overhead line remains the best option, added the report.


Manitoba Hydro spokesman Glenn Schneider said the report should put the idea of an underwater transmission cable to rest for the foreseeable future.

This misstatement of the report's findings, that the underwater/underground cable issue was dead, raised the ire of study co-author Dr. John Ryan. "I can say categorically that our report did nothing of the kind. Unfortunately, for some inexplicable reason, it is Manitoba Hydro's public relations department that contributed to this misconception," stated Ryan, a long-time proponent of an underwater and/or underground electrical transmission.

"Moreover, if an overhead line were to be built for Bipole IV, it would probably have to be placed right along the Saskatchewan border, making it so long and costly that an underwater cable route could be competitive in cost, especially considering its advantages," added Ryan.

View April 16, 2011 Winnipeg Free Press, Dr. John Ryan editorial
View April 9, 2011 Winnipeg Free Press article
View April 8, 2011 Winnipeg Sun article
View April 8, 2011 Manitoba Hydro press release


Download March 17, 2011 Manitoba Hydro Report (PDF)


Source: Manitoba Hydro, Winnipeg Free Press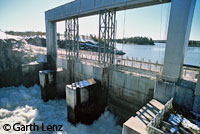 Hydro reservoirs are areas of land flooded to retain water for power generation. Reservoirs release green house gases (GHGs) methane and CO2 for up to 10 years after initial flooding. High waters, changes in generation output, erosion during operation also cause emissions. Emissions are created when organic matter (such as trees and plant material, soils) nutrients are broken down and decomposed by bacterial activity.


GHG emissions in reservoirs are the same everywhere in the world but the magnitude varies. Areas of high agricultural activity such as southern Manitoba and Ontario have higher emissions compared to lower productivity areas. GHG emissions from hydro reservoirs are 35-70 times lower per Terrawatt hour than those of thermal generating stations (coal, natural gas).

In a Climate Registry seminar in September, 2009 Manitoba Hydro indicated they are using the Inter-governmental Panel on Climate Change approach that accounts for GHG implications at a national level, rather than for individual projects. This approach would not provide information for new generation projects and reservoirs, or emissions during construction or initial years of operation. This approach also does not include land-use change implications, tends to over-estimate methane emissions, but does not fully account full life cycle accounting for all the potential emissions, to include net implications and so is not accurate.

Emissions accounting for construction and operation of generation stations needs to be included with reservoir emissions accounting.

View Natural Resources Canada CO2 emissions from reservoirs in Quebec
View Climate Registry: GHG Emissions from Hydro Reservoirs event


Download May 2009 The Climate Registry's presentation (PDF)


Download September 17, 2009 The Climate Registry's presentation (PDF)


Download September 17, 2009 Manitoba Hydro's presentation (PDF)

Sources: The Climate Registry